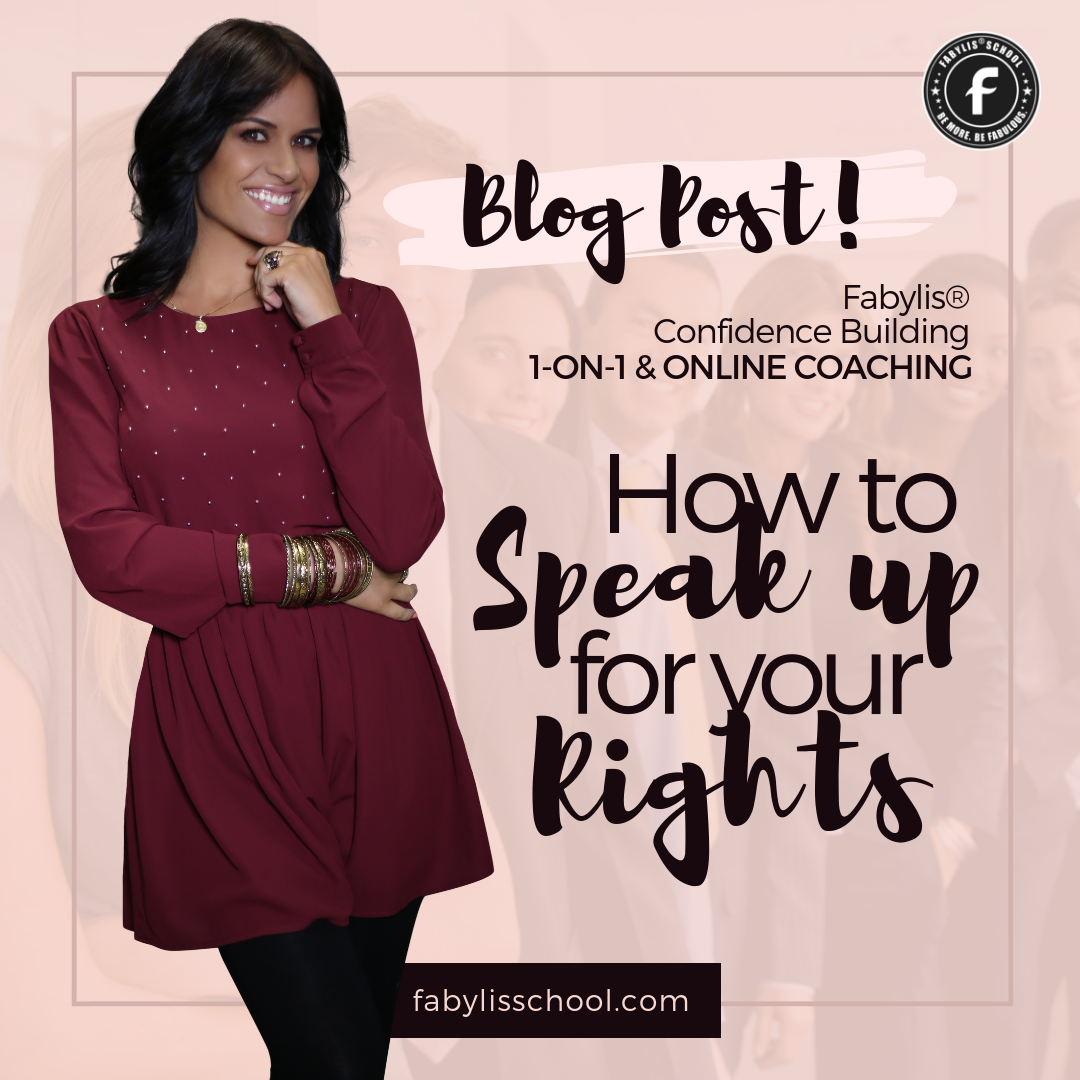 Confidence Building: How to Speak Up For Your Rights

Speaking up for yourself is one of those skills that you can't go through life without mastering. It's important that you learn how to speak up for your rights, your values, and your beliefs when you feel like it's important to do so.
This can be necessary anywhere, in casual conversation, at work, at family dinners, etc. That's why today I want to share some tips that will help you speak up more easily.
1. Always Be Transparent and Authentic
Sometimes it can be difficult to express your values and beliefs, but it's important that you stay true to yourself at all times. Always strive to be transparent and authentic so that people know where you stand. Don't hide the things that you feel strongly about and advocate for them politely whenever you find a receptive audience. If you do this, people will respect your rights and it will be easier to speak up for them when you need to.
2. Take Powerful Steps
Being assertive is a matter of practice, and it all comes down to taking powerful steps, no matter how small or big they may be. If you nurture your confidence, it will be easier for you to speak your mind and stand up for what you believe is right whenever you need to. Practicing your confidence will come in handy when you have to deal with other people, so it's not something you should neglect.
3. Be Deliberate with Your Actions
When your rights are being trampled, your first response might be to stay quiet about it and let those feeling fester inside you. This is the wrong thing to do because it will lead to passive-aggressive behavior that's not at all helpful. What you need to do is to be deliberate and to express your feelings without getting to an angry place. Be straightforward and stand up for yourself; even a simple suggestion can go a long way.
4. Make People Respect You
Respect is earned, so you have to make sure that you treat others the way you want to be treated. Respect other people's rights as much as you want yours to be respected. At the end of the day, we all have the same rights, and it's important we don't forget that when we deal with others.
5. Don't Allow Anyone to Invalidate Your Rights
Another great way to learn how to speak up for your rights is to not let anyone invalidate them in the first place. Your beliefs and your thoughts belong to you, so you have to defend them from the people who want to destroy them. No one can sabotage or invalidate your point of view if you don't let them, so make sure you stand up for yourself whenever you encounter that kind of behavior.
6. Invest on Legal Defense
I always advice people to build their own defense team, no matter how small. Having someone to turn to, whether that's for legal advice, employee rights discussions, cyber protection, etc., can be of huge help. Legal defense professionals can give you the confidence, power and security to stand up for yourself in extreme cases where your rights are being completely ignored and you need the extra help. Don't ever be afraid of seeking legal advice!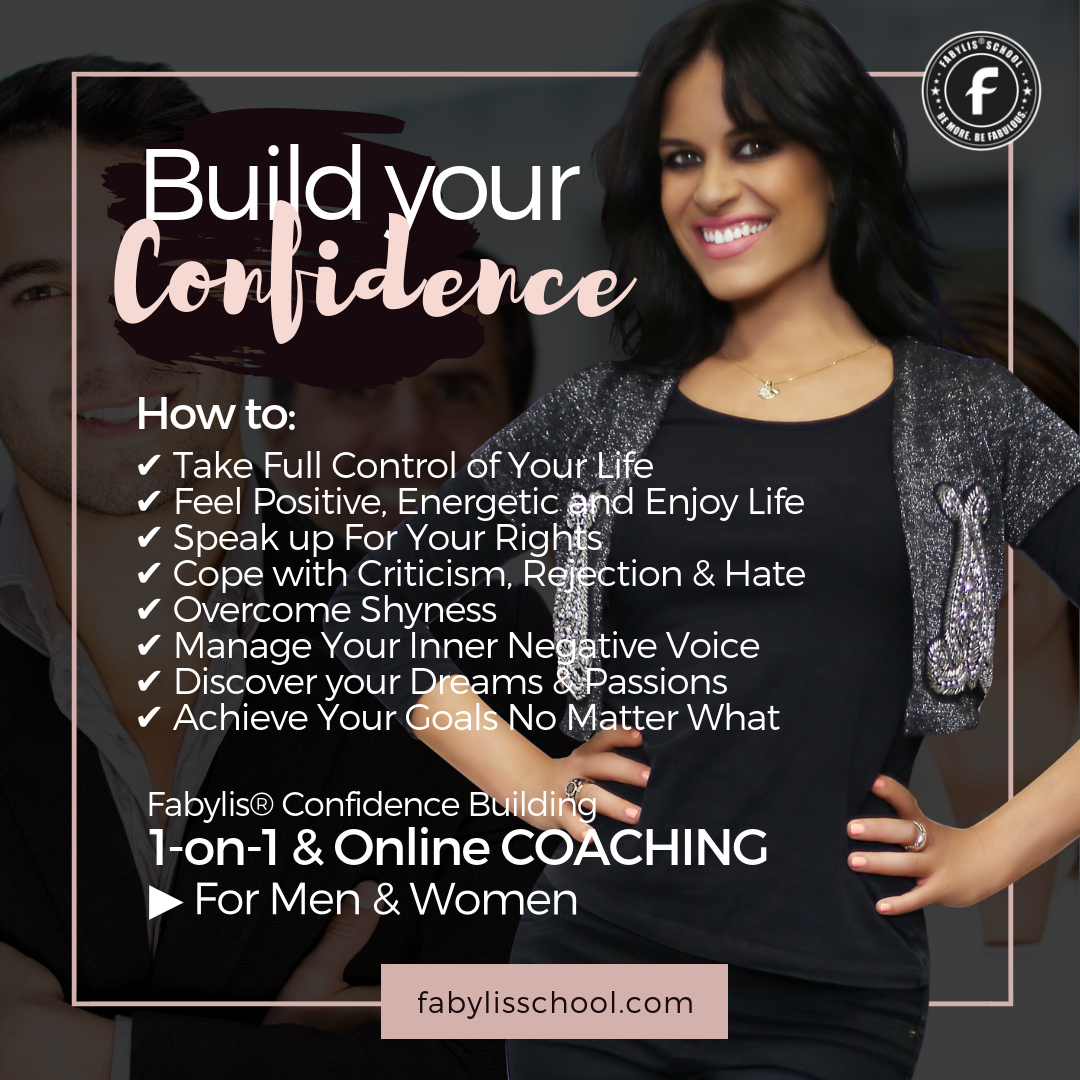 Build Your Confidence
Learn how to:
✔︎ Take Full Control of Your Life
✔︎ Feel Positive, Energetic and Enjoy Life
✔︎ Speak Up For Your Rights
✔︎ Cope with Criticism, Rejection & Hate
✔︎ Overcome Shyness
✔︎ Manage Your Inner Negative Voice
✔︎ Discover Your Dreams & Passions
✔︎ Achieve Your Goals No Matter What
▶︎ Book your private Fabylis® Confidence Building coaching with Fabienne Liechti personally, 1-on-1 or on Skype or FaceTime.