Confidence Building: How to Achieve Your Goals No Matter What
When it comes to achieving your goals no matter what live throws at you, perseverance and passion have a lot to do with, but your goals also require structure.
50% of your success will depend on the goals you choose for yourself. Now, goal setting is simply determining what kind of objectives you want to reach.
That can be easy; after all, we all know what we want. We all know what we want to accomplish, whether that's a promotion, a healthy body and mind, better grades, etc., the problem is determining what we're willing to sacrifice to get what we want.
When we're setting our goals, it's essential that we determine what we're willing to do, the compromises we're willing to make, the hours we're willing to invest, the pain, sweat and tears we're willing to shed.
Before we reach our goals, and with it, the ultimate satisfaction, we have to do the work first and deal with the ugliness that's required of us.
The most important question you need to ask yourself is this: Am I willing to do what's required of me to get there? If you can answer that, setting your goals will be easier.
Once you've decided what you want to accomplish, it's essential that you understand the importance of consistency. Our goals wouldn't be important if they didn't challenge us and you will definitely meet resistance, but you should stand your ground and continue onward no matter how overwhelmed you feel. In those moments, it's useful to take a breath and consider the big picture so you can find the motivation you need.
Discipline is vital, but we also need to be able to adapt to whatever comes our way. In the road to success, many things will be demanded from us and we need to be flexible enough to meet them. You have to be able to roll with the punches, so make sure you cultivate discipline and adaptability in equal measure.
Discipline will allow us to always strive for excellency and to keep moving forwards not matter what, and adaptability will allow us to correct our ways as needed so we can get the results we want.
Our gold standard should be progress, so keep that in mind as you work towards your goals. It's important to be disciplines and to plan ahead, but always remember to hold onto your passion and allow it to drive you forwards.
Motivation is one of the keys to success, so it's important that you find a way to balance everything together; discipline, organization, flexibility, and passion.
Remember to be relentless! Don't let anyone or anything bring you down and take every step with conviction. Remind yourself of your strengths when you need to and celebrate every victory, no matter how small, along the way.
Every step will bring you closer to where you want to be, so make sure you don't let anything cloud your vision!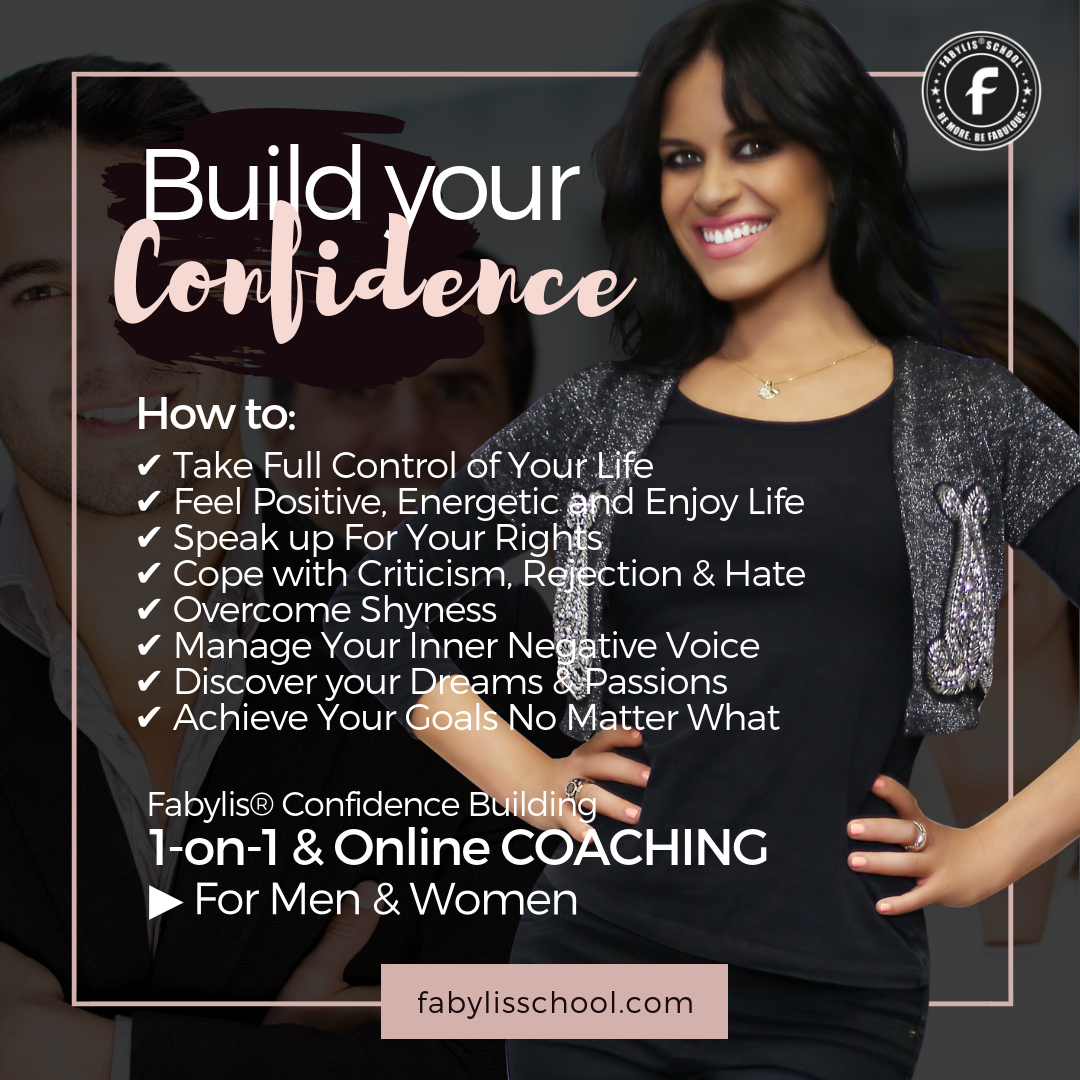 Build Your Confidence
Learn how to:
✔︎ Take Full Control of Your Life
✔︎ Feel Positive, Energetic and Enjoy Life
✔︎ Speak Up For Your Rights
✔︎ Cope with Criticism, Rejection & Hate
✔︎ Overcome Shyness
✔︎ Manage Your Inner Negative Voice
✔︎ Discover Your Dreams & Passions
✔︎ Achieve Your Goals No Matter What
▶︎ Book your private Fabylis® Confidence Building coaching with Fabienne Liechti personally, 1-on-1 or on Skype or FaceTime.