Confidence Building: How to Discover your Dreams & Passions
Some people find their passion very early in life and they have a clear sketch of their dreams, but for others it's not that easy. That's nothing to be concerned about, it's just a matter of introspection and getting in touch with yourself.
Here are a few exercises you can practice to figure out what your passion is and to determine your dreams.
1. Ask Yourself these Questions
Being honest with yourself is always the first step to getting in touch with the passions burning inside you. Start by answering these questions:
What could I do for five years straight without getting bored?

If I had financial abundance, what would I spend my life doing even if I didn't need to make money?
Remember that your passion is not necessarily your job or your career; passion is that thing you can't imagine yourself not doing. Those things not always involve making money, but they always bring you happiness, and that's what you need to be sure of.
2. Determine What You Hate
Another great way to help you determine your passion and visualize your dreams, is to determine the things you absolutely hate doing. We've all gone through jobs and done things we hated just because we had to provide for ourselves. Make a list of all the jobs and activities you loathe; this will help you get a better idea of the things you do love and your passion can become clearer.
3. Make a List of the People Who Inspire You
We all know people that are in touch with their passions and have made them an integral part of their lives. Whether you know them personally or not, make a list of the people who inspire you. If you feel envy for someone because of the work that they do, add them to the list as well. Once you have that, analyze these individuals and look at what they've done to get where they are. Try to apply those things to your life; learn from other people's experiences!
4. Give Visualization a Try
Visualization has worked for many because it can help you get in touch with your deepest dreams and desires. Give it a try; imagine yourself waking up, you're very excited about your day and getting to work. You get up, you get dressed, now ask yourself, where am I going? What kind of work am I doing that makes me feel this way?
5. List Your Talents
Another way to get in touch with what you really want to do, is taking some time to really think about your talents. Forget about the things you don't like doing, focus on the things that come naturally to you, the things that make you feel excited, happy and like you're doing something that matters.
It doesn't matter if you're not good at them; for example: let's say you love taking pictures but you never actually do it because you don't think you're any good. Those are the kind of things you should focus on and start nurturing.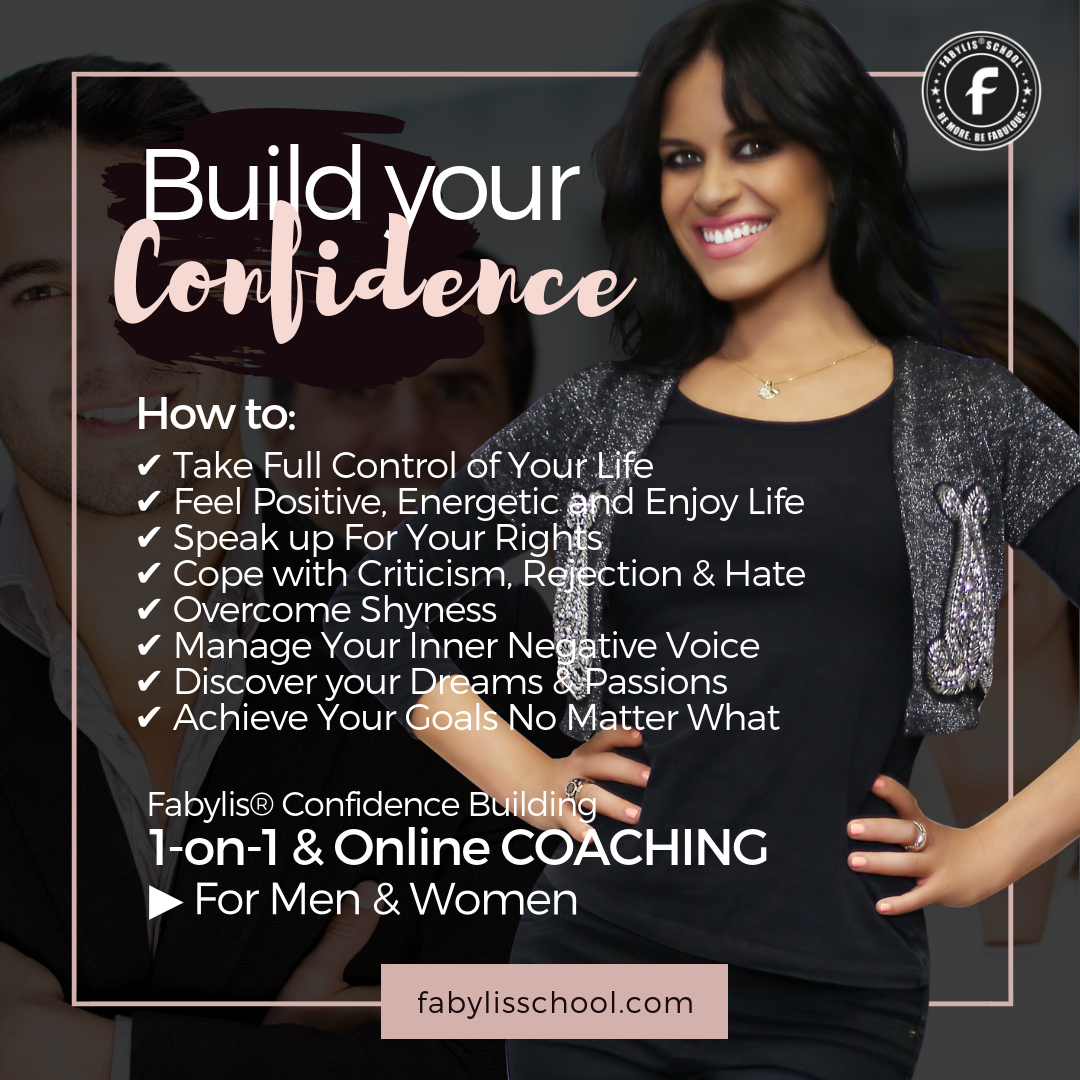 Build Your Confidence
Learn how to:
✔︎ Take Full Control of Your Life
✔︎ Feel Positive, Energetic and Enjoy Life
✔︎ Speak Up For Your Rights
✔︎ Cope with Criticism, Rejection & Hate
✔︎ Overcome Shyness
✔︎ Manage Your Inner Negative Voice
✔︎ Discover Your Dreams & Passions
✔︎ Achieve Your Goals No Matter What
▶︎ Book your private Fabylis® Confidence Building coaching with Fabienne Liechti personally, 1-on-1 or on Skype or FaceTime.