Confidence Building: How to Feel Positive, Energetic and Enjoy Life
The best way to enjoy life and live it to the fullest is to practice positivity and cultivate your energy as much as you can in your daily life.
Feeling positive and energetic is something you can definitely make a habit of, so here are a few tips you can apply every day to help you achieve that!
1. Be Grateful
Practicing gratitude is the best thing you can do to stop from focusing on the negatives and pay attention to the positives. Negativity can cloud our judgment and it can lead us to forget all the good things in life, which is why it's important to remind yourself that there are things to be grateful for. Everyday before bed, you should reflect upon your day and write down all the things you're grateful for; all the things that made your day a bit nicer.
2. Exercise More Often
You should always find at least 10 minutes to exercise every day. This will not only make you feel better about yourself and help you let go of the stress of daily life, it will also provide a natural boost of energy.
3. Mind Your Posture
The way you carry yourself actually impacts the way you feel, so if you're struggling to remain positive, start with your body language. Stand up straight, hold your head high, carry yourself with self-esteem, purposefulness and positivity, and you'll find that it will get you in the right frame of mind.
4. Get Enough Sleep
Getting enough sleep every night is essential to maintaining your stamina throughout the day. So, if you're having trouble getting a good eight hours, you should definitely pay attention. Shut everything down at least an hour before bed and focus on relaxing; take a warm bath, read a book or listen to relaxing music so you can prepare for sleep. Avoid screens and responsibilities until the next morning and give yourself that hour to unwind.
5. Smile and Be Kind
Smiling is another way to make yourself feel more positive every day. Something as simple as smiling can change your attitude for the better and it can make you feel awesome. Smile at that nice waiter, smile because the sky is lovely, smile for any reason and you'll find that it makes a difference.
Also, find ways to be kind to the people around you. Offer a kind word to someone in need, pay it forward at the coffee shop or compliment someone. Small acts of kindness will make you feel more positive and they will also provide a nice little surge of energy.
6. Reach Out to Loved Ones
If you're feeling down, you should find a moment to reach out to someone you love. Whenever you encounter a friendly face and you make time to have a little conversation, you walk away feeling better and energetic. So if your day needs a boost, reach out to a loved one to get lunch or have some coffee and you'll see that your day will get better.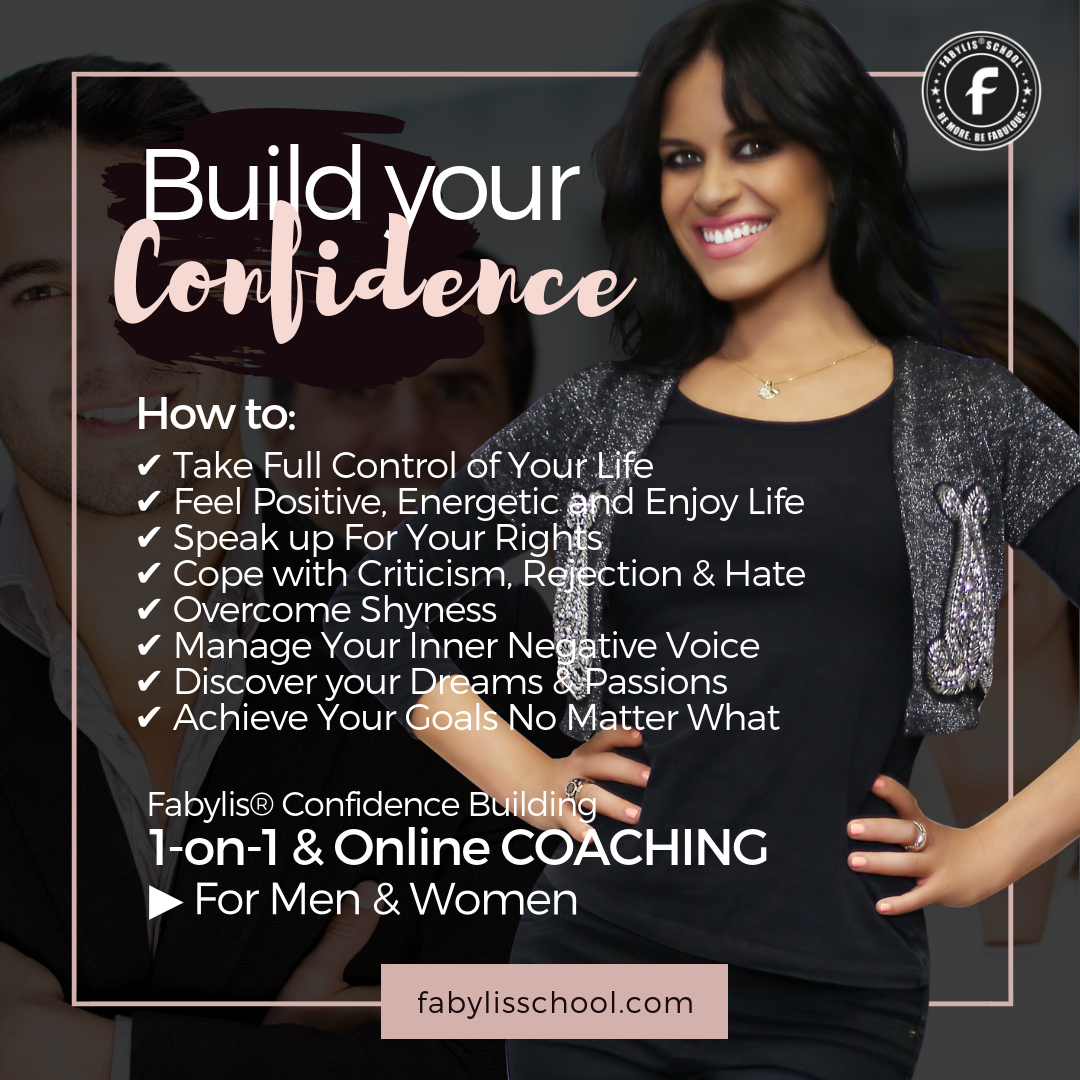 Build Your Confidence
Learn how to:
✔︎ Take Full Control of Your Life
✔︎ Feel Positive, Energetic and Enjoy Life
✔︎ Speak Up For Your Rights
✔︎ Cope with Criticism, Rejection & Hate
✔︎ Overcome Shyness
✔︎ Manage Your Inner Negative Voice
✔︎ Discover Your Dreams & Passions
✔︎ Achieve Your Goals No Matter What
▶︎ Book your private Fabylis® Confidence Building coaching with Fabienne Liechti personally, 1-on-1 or on Skype or FaceTime.